Samsung Galaxy S6 and S6 edge kernel source code now up for download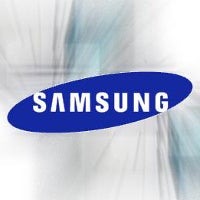 Now that the
Samsung Galaxy S6
and the
Galaxy S6 edge
have been released in more than 20 countries across the globe, Samsung decided to release the kernel source code for both flagships. If you're a developer, you can head on to the Samsung Opensource Release Center through the source link below and download the source codes for yourself.
Although the kernel source code availability is one important step towards the creation of custom Android ROMs for the Galaxy S6 and the Galaxy S6
edge
, Samsung has yet to release the detailed documentation for the Exynos 7420 chipset. Unlike Qualcomm, a company that releases detailed documentation for its Snapdragon line of mobile chips, Samsung isn't as popular among custom ROM makers due to the fact that it doesn't release the source code for its in-house chips, thus hindering custom ROM development. What this means is that users still have some waiting to do before getting their hands on custom Android ROMs for the Galaxy S6 and the Galaxy S6 edge.
Before developers get around to releasing custom Android ROMs for the Galaxy S6 series (which may take a while), you can check out the most popular Android ROMs for last year's
Samsung Galaxy S5
using the
link here
.