Samsung Galaxy S6: All the new features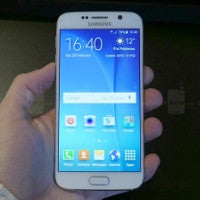 After a heated session of leaks, rumors, and speculations, that spanned months, Samsung's Galaxy S6 flagship has finally arrived to the scene. If you spent the last few hours glued to the screen, you'll likely know quite a bit about it already, but even the most attentive among us can sometimes blank on this or that details.
The solution? A centralized piece that sums up all the new features of the Galaxy S6 – whether hardware or software. We spent some time rumagging through uninteresting bits and ones that were already true of the Galaxy line before the S6 and singled out only features that are unique to the Galaxy S6. So, without any further ado, jump right into the slideshow gallery below and find out what Samsung has in store for you this season!