Samsung Galaxy S4 vs Galaxy S III vs iPhone 5 breakability and waterboarding score (video)
30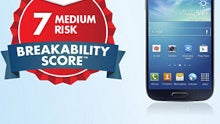 The few drop tests that are already out and about for the
Samsung Galaxy S4
don't paint a very clear picture of how the device fares when it plops on the ground. Granted,
its screen cracked from shoulder height against the iPhone 5
, but it all depends on how you land, of course.
Now SquareTrade came out with its
durability testing
, which, besides unbiased drops, includes submerging the phones in water, and evaluating them from all sides of the breakability perspective.
They pitted the S4 against the
Galaxy S III
, which is no durability champion in its own right, as well as against the steel and glass
iPhone 5
. Drop test was done with a holder that hangs the handsets from one and the same height before it smashes them to the ground, and the handsets were dipped in water all over to check what gives when you dunk them in a puddle on your tough exit out of a bar. Here's what they found: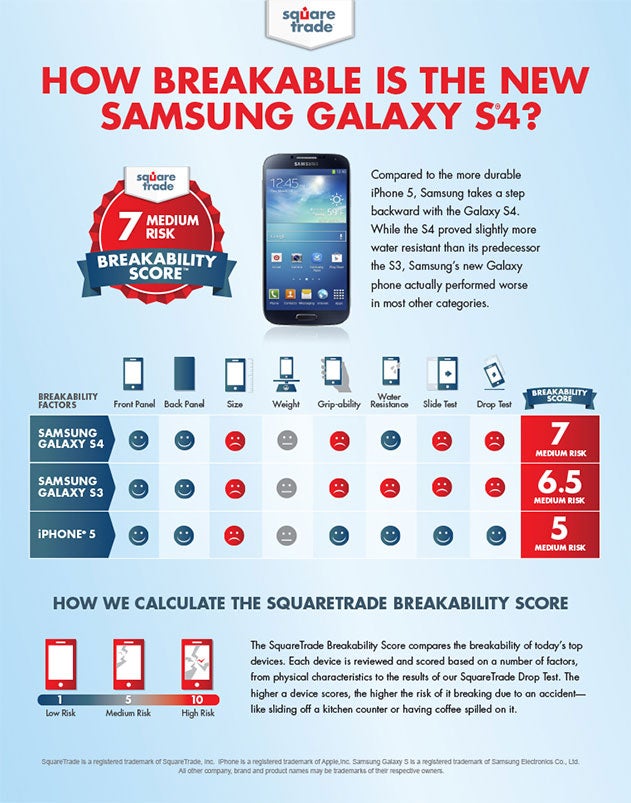 SquareTrade rightfully concludes that: "
Our research and experience shows that even the smallest device characteristics can dramatically affect its breakability: the weight balance of a device can affect the way it spins in free-fall, making it more likely to land on its screen; devices with rubber backs are less likely to slide, and device dimensions can effect how snugly smartphones fit in pant and jeans pockets. The likelihood of damage due to these common scenarios has never been higher
."
There is also our beloved drop test captured on video, sprinkled with some waterboarding for added entertainment this time.
Recommended Stories