So, who stole the show? LG G8 or Samsung Galaxy S10?
37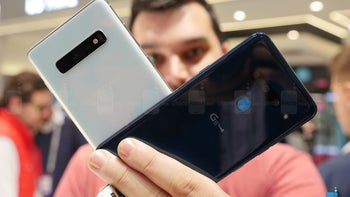 It has been refreshing to see all of the Titans back at MWC this year — Samsung, LG, and Sony proudly presented their own top-tier phones for the first half of 2019 and competition is surely stiff.
Especially among Samsung and LG, the battle has been going on for quite a while. Admittedly, Samsung has been winning in recent years, with LG taking a few wrong steps and generally not having marketing campaigns as tremendous as Samsung's, but the company is still here and still innovating.
Both the
Galaxy S10
and
G8 ThinQ
are the logical continuation of their predecessors. With hardware upgrades, some facelifts around the design, and some quirky new features, they are both pretty good 2019 flagship phones. But the question is — which one impressed you more? Let us know in the poll below!