Samsung Galaxy S10+ Q&A: Ask us anything!
33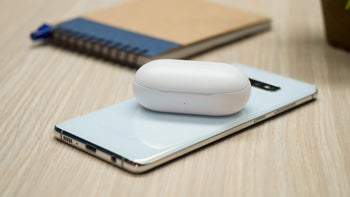 Even though the floodgates of the rumor mill are finally closed, the blogosphere just wouldn't stop blabbing about Samsung's Galaxy S10 lineup, and rightly so - the South Korean giant's latest wares have their sights fixated onto the very top of the podium.
After last year's somewhat lackluster launch of the Galaxy S9 & S9+, Samsung makes a rather strong case for itself this year, showing its exceptional desire to retake its domineering position on the Android scene. It's clear as day that it has made a rather strong case for this with the Galaxy S10 lineup.
Our review is coming very soon, but there's always the chance that we might miss something minor that could be of very big importance to you. That's why we are giving you the chance to ask us anything related to the Galaxy S10 lineup and have it answered to the best of our abilities in a couple of days' time.
Ready? Go!