The largest Galaxy S10 model may ship with a 6.44-inch display
6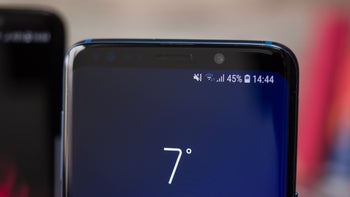 Just two days ago, a new report claimed
Samsung
had plans to release a total of
three Galaxy S10 models
, with the largest of the bunch sporting a 6.2-inch display, much like this year's Galaxy S9+. However, if new information is accurate, the South Korean company has reportedly scrapped that idea in favor of a slightly larger 6.44-inch panel.
The decision to include the larger display reportedly has something to do with the triple-camera setup that the Plus model is rumored to include, although the direct link between the size of the panel and the number of camera sensors isn't exactly clear. However, it could potentially be related to the space required within the smartphone. After all, if Samsung was to retain the dimensions of the Galaxy S9+, the extra camera sensor on the rear would likely lead to
a smaller battery capacity
. By increasing the overall size of the smartphone and, naturally, its display size, though, the company could potentially be creating the necessary extra space required to cram in a larger battery pack.
In addition to the larger smartphone, this report also contradicts the previous one by claiming that the cheapest model will ship with a small 5-inch display instead of the larger 5.8-inch panel that was previously rumored. Nevertheless, the second
Galaxy S10
model is expected to boast a 5.8-inch display.
Interestingly, a recent report claimed the base model would buck Samsung's recent trend by boasting a flat display instead of the dual-edge one that consumers have become accustomed to on the brand's flagship models, while a single rear camera setup is also set to be included. When it comes to the second variant, the usual dual-edge Infinity Display is expected alongside a dual-camera setup that should resemble that of this year's
Galaxy S9+
.