Samsung Galaxy S III vs HTC One X vs Galaxy Nexus vs iPhone 4S: spec comparison
99+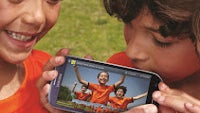 The
Samsung Galaxy S III
is not only the beautiful handset with design inspired from nature and targetting - for a change - humans, but also a muscular silicon beast on the inside. The Galaxy S III runs on a quad-core Samsung Exynos processor with each of the cores running at 1.4GHz, and all of this is paired with 1GB of RAM. The effect? Smooth, lag-free transitions as we've seen in Samsung's own hands-on review of the SGS III.
And that's no surprise - after all, the new S III has to push many more pixels as the screen underwent the expected surgery to support 720x1280-pixel resolution, but opted for PenTile and Super AMOLED instead of the good old RGB.
What's more, Samsung says it has brought a refreshed graphical processor with 65% better performance than what we see in the Galaxy S II's Mali 400 GPU.
Save for the screen's use of PenTile technology, the Galaxy S III seems to live up to the high expectations. But how does it fare against the competition? We've put its specs against the current Android high-fliers - the Galaxy Nexus by Samsung itself and the HTC One X. We've also included the evergreen iPhone 4S to paint a clearer picture. Finally, we've also included the SGS II, so you can see diff the two fast and easy.
The pure, cold technical details await you below, and you have the say - who wins the hardware race so far?