Samsung Galaxy S III = world's best-selling smartphone of Q3 2012
61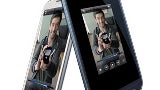 Well, well, well, it looks like the world has a new best-selling smartphone, at least for the third quarter of the year, and it's not an Apple! Now, that's a surprise... or maybe not?
According to some data by Strategy Analytics, Samsung's
Galaxy S III
has managed to grab the top spot by selling the whooping 18 million units during the three-month period, which accounts for a smartphone market share of 11%. The second place belongs to Apple, which has moved about 16.2 million units of the
iPhone 4S
. The success of the GS III is mainly attributed to its large touchscreen, global distribution and generous carrier subsidies, as well as customers holding off purchasing the 4S in anticipation of the
iPhone 5
.
However, Strategy Analytics believes that things are likely to change in the fourth quarter of the year, as the iPhone 5 has seen a solid start of its sales, and the GS III will probably not sell as much. Nonetheless, having a single phone model being such a competitive rival to the iPhone is very impressive and comes to show that Samsung is definitely on the right track.
source:
StrategyAnalytics