Samsung Galaxy S II arrives at T-Mobile, ready for launch; phone scores 3,711 on Quadrant test
33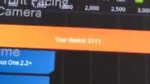 The
Samsung Galaxy S II for T-Mobile is expected to launch on October 12th
with pre-orders beginning 2 days before the launch.
That is according to T-Mobile USA's Chief Marketing Officer Cole Brodman
who made these comments last month at GigaOM Mobilize 2011. Brodman added that the high-spec'd HTC Amaze 4G would also be launched the very same day with pre-sales also scheduled to start October 10th.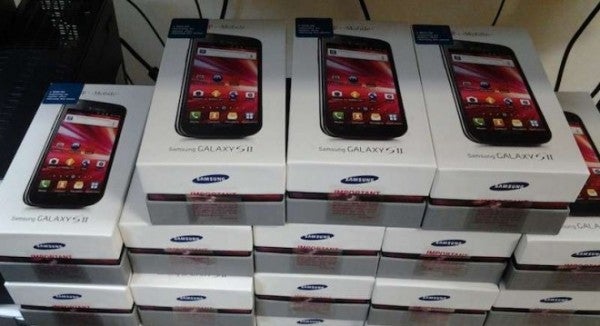 Boxes of the Samsung Galaxy S II make it to T-Mobile stores
The only problem with his information is that it is at odds
with a leaked roadmap for the nation's fourth largest carrier
which shows both the Samsung Galaxy S II and the HTC Amaze 4G
coming to market the week after Brodman's October 12 launch date
. We're inclined to go with Cole Brodman's October 12th launch date for the pair, especially since, as the Chief Marketing Officer, he should know the exact dates that T-Mobile's high profile phones come to market.
Also giving us faith in the earlier launch date is a picture obtained by TmoNews which
shows boxes of Samsung Galaxy S II handsets being loaded up into a T-Mobile store, each one ready to roll out the door with a customer
. Indications are that some stores are receiving more than 50 units to sell, a strong sign of optimism when it comes to sales. And hey, why shouldn't T-Mobile feel that the Samsung Galaxy S II is going to sell like hot cakes. A video of the phone going through the Quadrant Benchmark test shows that
even with a 1.5GHz Qualcomm processor under the hood as opposed to the 1.2GHz Exynos processor on the AT&T and Sprint variants
, the T-Mobile Samsung Galaxy S II scored a mind-blowing 3,711.
The HTC Amaze 4G is set to sell for $259 with a 2-year contract while the Samsung Galaxy S II is supposedly coming to market for $229 with a signed 2-year pact.
source: TmoNews (
1
), (
2
)