Samsung Galaxy Note5 and S6 edge+ star in new TV commercials
17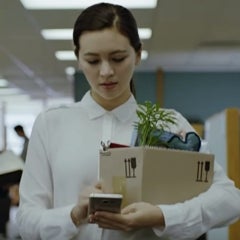 Samsung's
Galaxy Note5
and
Galaxy S6 edge+
have been available to buy since August, so it's obviously not the first time when we see them starring in TV commercials. However, Samsung recently felt the need to create new commercials for both Galaxy handsets - possibly because new high-end smartphones are now on the market (or are coming soon) - including Apple's
iPhone 6s
and
6s Plus
, Sony's
Xperia Z5
,
Z5 Compact
, and
Z5 Premium
, or Microsoft's
Lumia 950
and
950 XL
.
The new Galaxy Note5 commercial underlines the fact that the device (with its 5.7-inch Quad HD screen and its S Pen stylus) helps you be creative and "achieve your dreams." As for the new Galaxy S6
edge+
commercial, this tells us that "true beauty isn't perfect, but your camera should be" - suggesting that the 16 MP rear camera of the extra-large S6
edge
+ is perfect. You can check out both new commercials in the slideshow below. Also, for a closer look at Samsung's Galaxy Note5 and S6 edge+, check out our reviews
here
and
here
.
Samsung Galaxy Note5 vs Galaxy S6 edge+