Samsung Galaxy Note 9 vs Google Pixel 2 XL: Night blind camera comparison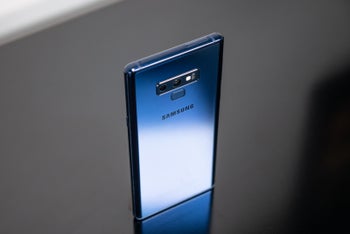 The new
Galaxy Note 9
is the best phone Samsung has to offer us in the second half of the year and it not only offers power in performance, but also capable cameras that will shoot for the stars.
And when it comes to night-time shooting, nobody has been able to catch the low-light camera champion in the form of the Google
Pixel 2 XL
and its mighty camera.
Will the Note 9 be that exception that beats the
Pixel 2
XL with better images?
We have taken a bunch of pictures and compare them side to side. We have removed all information about which phone took which photo, so the only thing you have to judge is the quality of the images, without brand bias getting in the way. So vote away! The polling stations close on Monday and that's when you will see the big revelation and the results.
Scene 1: Night Lights
The neon lights are a perfect test for the dynamic range of these two cameras and it's something that we commonly see and want to photograph at night.
Scene 2: The Alley
Darker alleys and different light, but still a night-time scene.
Scene 3: Main Street
Here, we have a busy restaurant on the main street and it's again lit in its own interesting way with a few neon signs as well.
Scene 4: Dark Road
The dark trees on one side on the road and the few buildings on the other contrast, but which picture is better?
Scene 5: Portrait
We love taking portrait pictures at night, but there are some big differences in the actual quality.
Scene 6: Selfie
And of course, we need to have a selfie to compare!
Scene 7: Group Selfie
This one is a group shot with the front camera.
Final Words
So which are your favorite pictures?
Can you guess which phone took which picture? Sound off in the comments below.