Samsung DeX Pad Review
59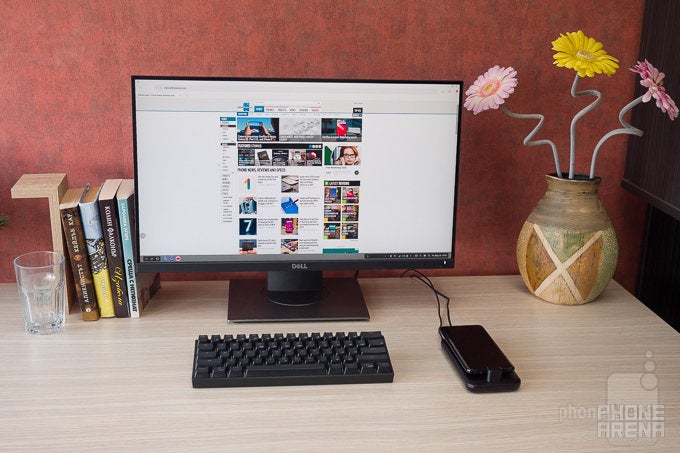 Last year, we saw Samsung tackling the whole "use your phone as a PC" concept for the first time. By attaching a Galaxy S8 flagship phone to the special
Samsung DeX Station
and plugging in a monitor, mouse, and keyboard, one was able to get a pretty convincing basic desktop experience driven by their phone's processing power.
Now, we get a new kind of DeX – the DeX Pad. Meant as a successor to last year's model, the Pad has a slightly different form factor which allows access to the phone's headphone jack and is specifically designed to complement the new touchpad feature.
So, let's take a closer look at the new hardware and check how far the software has gone over the past year!
Hardware
Unlike the DeX Station, which was a nice, heavy puck with a satisfying opening mechanism, the DeX Pad is pretty much just a plastic slab. It doesn't feel like cheap plastic, and we do appreciate that the USB Type-C connector for the phone has some swivel to it – this makes it easy to plug in and remove the handset without causing any damage.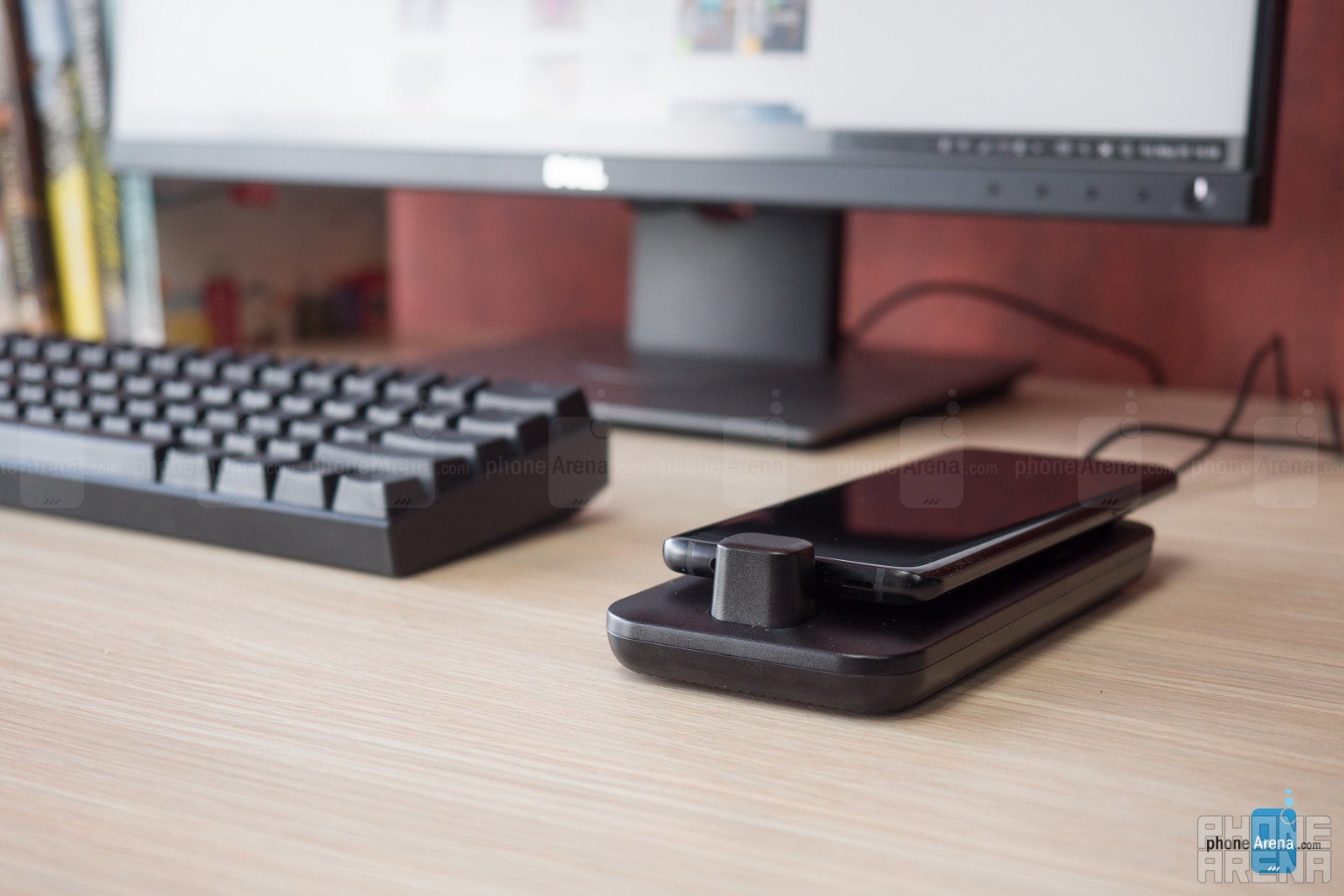 We still have two USB ports on the back to connect peripherals to, a full-sized HDMI port for a monitor, and a USB Type-C one for charging – you can't use DeX if it isn't powered. And yes, we do get a wall adapter and a USB Type-C cable in the box. There is no ethernet port this time around, so you'll have to rely on the phone's Wi-Fi or cellular connectivity for internet access. It's also worth noting that since the phone is not propped up and facing you, the DeX Pad is less convenient for video calls than last year's DeX Station. But we do appreciate that the phone's headphone jack is now accessible, allowing us to use a wired headset.
There's still a fan inside to prevent your phone from overheating, and it managed to keep the Note 8 we used for our tests at an OK temperature, as we surfed through, tested apps, and pushed our luck with multitasking for hours on end.
The whole DeX Pad unit is rather compact and pretty light. Technically, that makes it very easy to carry around, but since you still need a monitor and a power outlet wherever you are going to use it, we kind of feel this point is moot.
Software
When introducing the DeX Pad, Samsung boasted that a keyboard and mouse may no longer be necessary when using DeX. Just a monitor could suffice. That's because when hooked to the new Pad, your Galaxy phone transforms into a touchpad for the mouse cursor. There's also a virtual keyboard now, in case you need to write something but have no peripherals on hand.
However, these are not really great for use. The mousepad's sensitivity is quite uneven – swiping horizontally moves the cursor much, much faster than when swiping vertically. It's usable, but not very precise.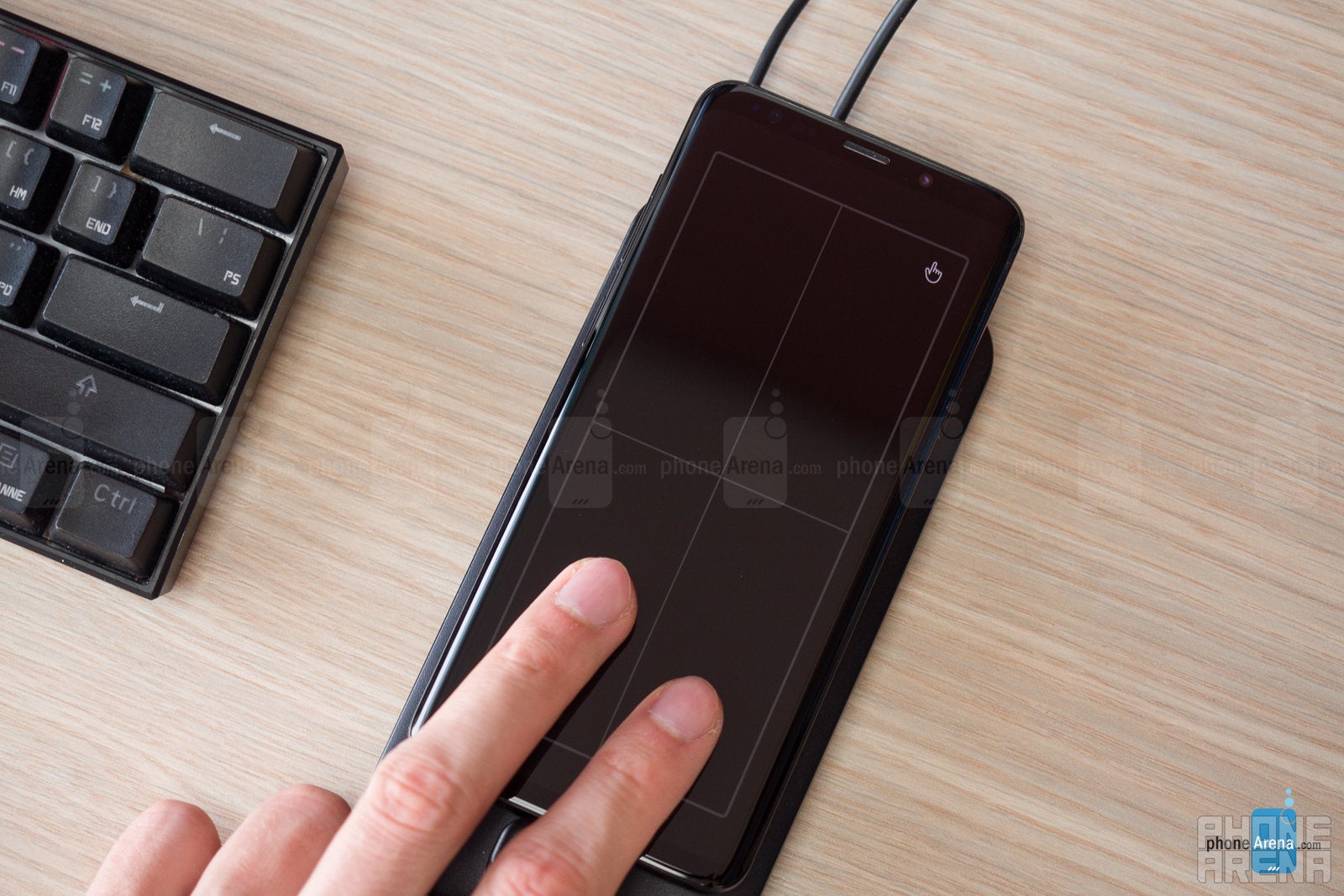 The virtual keyboard is exactly what it sounds like – a tiny keyboard pops up on the phone's screen and you can write by plucking at its tiny keys. Far from optimal, but at least it's there. Unfortunately, that specific feature did not work on our unit — perhaps a software update is en route.
Apparently, over the last year, 3rd-party developers have been working to update their apps for DeX mode. Either that, or Samsung fixed some incompatibility issues with software updates to the system. While last year we had trouble when trying to launch some apps which declined to run in DeX at all, this year we've had no such issues. Yes, most 3rd-party apps will still only run in windowed mode with no way to even resize their window, but we didn't get an app refusing to run at all. Spotify runs in the background just fine, playing chill tunes as we are writing this review into Google Docs.
Working with DeX
It's incredibly easy to set up DeX – all you need to do is connect your AC power, HDMI monitor cable, and keyboard and mouse peripherals, then plug the phone in the dock. Some cases might not work here — you may have noticed that Samsung's official cases for the Galaxy S9 have a large cutout around the bottom of the device, and these will work with the DeX Station and DeX Pad without issue. Cases that do have some meat covering the phone's bottom frame will not allow for the USB Type-C to click all the way inside the phone, unless they are incredibly thin.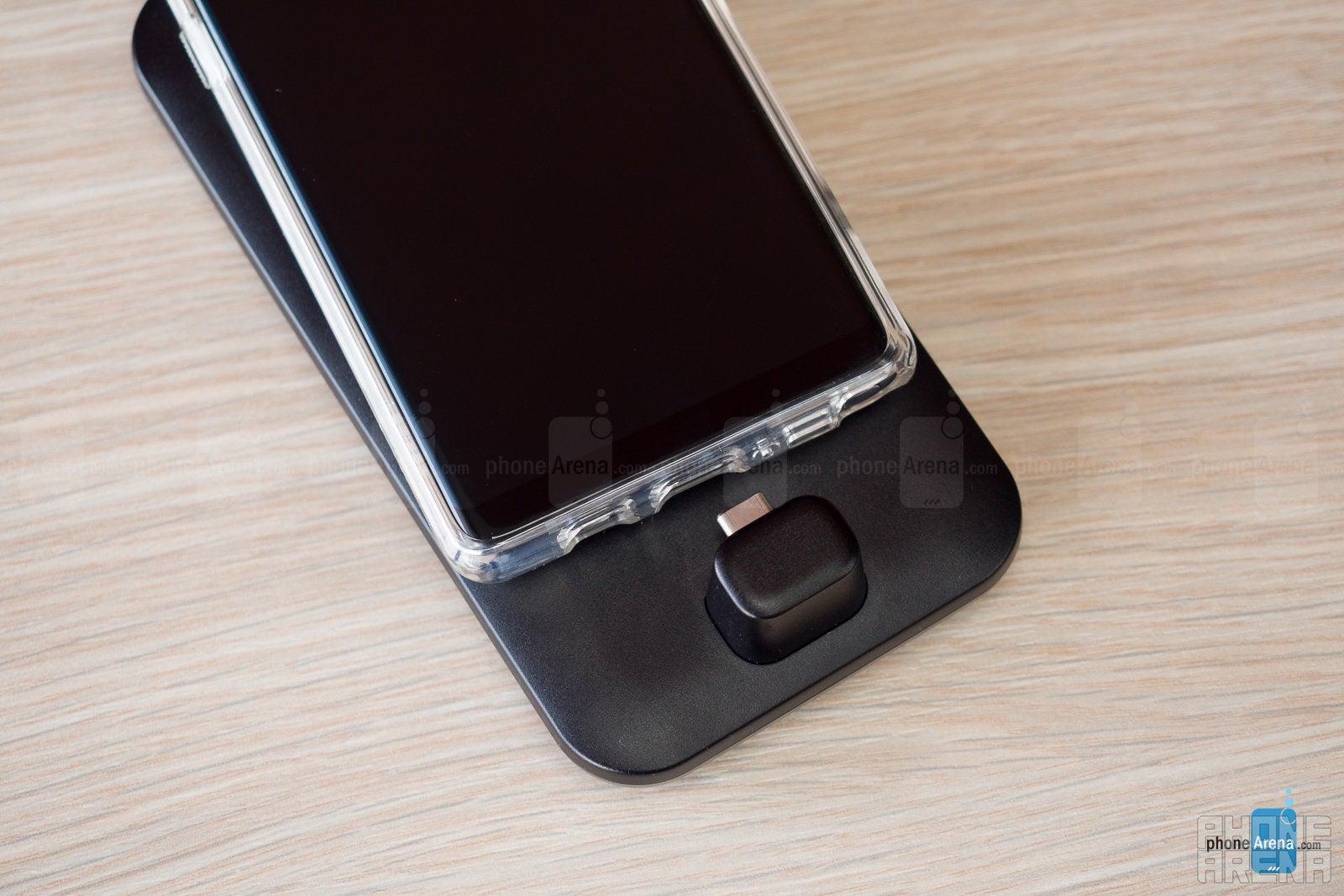 Cases that do have some meat covering the phone's bottom frame will not work
Once your DeX dock is connected and set up, it's pretty impressive how the phone's processes don't get interrupted when you swap in and out of DeX mode. For example, we started a conference call over Skype while the phone was docked and in DeX mode. We pulled the phone out and walked away with it without any interruptions in the call whatsoever.
What can you do in DeX? It works pretty well for document editing, social media and web-browsing, emails, and chats. You can launch some Android games and play them with the keyboard. Fair warning – the mouse won't work as intended unless the game developers specifically programmed it to.
The DeX experience is no slouch when it comes to multitasking. You can have multiple apps in windows on screen at all times and easily swap between them without many hiccups. Some of them will update their information even if the app is not "in focus" – YouTube will play clips in its own window while you work on something else, Chrome has no trouble loading tabs in the background, Skype will update your messages while it hangs out. Other apps will "freeze" when you click away from their window – not even minimize it – but they are quick to get back to working state when you click back on them.
It's worth noting that all websites will still treat your device as a smartphone. Mobile versions will open up automatically and, sometimes, you will not be able to request the desktop variant of a site, no matter how hard you try. Granted, that's more the website's fault, as some of them simply refuse to accept that smartphones in 2018 have plenty of power to run a desktop page.
We did have a couple of situations where we pushed our luck a bit too far, and Google Docs crashed on us as we were writing this review, chatting over Skype and listening to YouTube videos in the background. But that was barely an issue, due to the cloud-saving nature of the app, thankfully.
Can DeX replace your desktop PC?
If all you do on your PC is edit spreadsheets, write text, and browse the Web, then DeX is a pretty competent replacement for your computer. You've got the added benefit that your files are always with you, on your phone, with no need to sync with anything – a feature digital nomads will certainly appreciate. You can also do some image editing – Google's Snapseed, for example, is optimized to work in full screen in DeX mode, which we appreciated. Samsung's Bandcamp (an answer to Apple's Garage Band) also runs in full screen, but its UI definitely doesn't work great with a keyboard and mouse, so our hopes for music production on the DeX were dashed. At least for now.
All in all, it's not a bad solution, but we are still having a hard time imagining a scenario where DeX would be more useful than a Chromebook or a hybrid tablet PC. The fact that DeX needs a power outlet and an external monitor bogs it down in the portability department. If you have a working space at a vacation spot or a room in your house where you don't want to shell out for full-blown PC, then setting up a DeX station with the required peripherals could work for you there.
Samsung DeX Pad review unit provided by our friends at MobileFun.
Recommended Stories