Samsung Galaxy Note 9, S9/S9+ are $200 off with up to $300 off in trades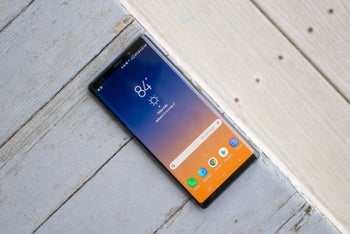 Let's face it, if you're looking to buy a Samsung flagship smartphone, this isn't a good time at all.
In about a month from now
, the South Korean company is expected to unveil its newest top-tier smartphone, the
Galaxy S10
.
However, Samsung is now running a sale on the
Galaxy Note 9
, S9 and S9+, which is hard to pass up. For a limited time,
Samsung Galaxy Note 9
,
S9 and S9+
cost $200 less if you buy them from the Samsung store and choose AT&T, Sprint, or Verizon models.
For some reason, T-Mobile and U.S. Cellular models have a smaller $100 discount. Also, the unlocked versions of these phones aren't discounted. Besides the price drop, Samsung also offers $300 off instantly for trade-ins. Depending on what phone you trade for the Galaxy Note 9, S9 or S9+, you might or might not receive the maximum trade-in value advertised by Samsung.
For phones like
Samsung Galaxy Note 8
, S9, S9+,
iPhone 8 Plus
, and
iPhone X
, you will most certainly get the $300 instant trade discount if they're in good condition. If you own a
Pixel 2 XL
, Samsung
Galaxy S8+
,
iPhone 8
or
iPhone 7 Plus
, you'll have to do away with just $250 off, but that's still a good deal.
Basically, you can get up to $500 off on the
Galaxy Note 9
,
S9 and S9+
if you have a top-tier smartphone that you're willing to trade.