New Samsung video shows how to keep your Galaxy Note 8 secure
21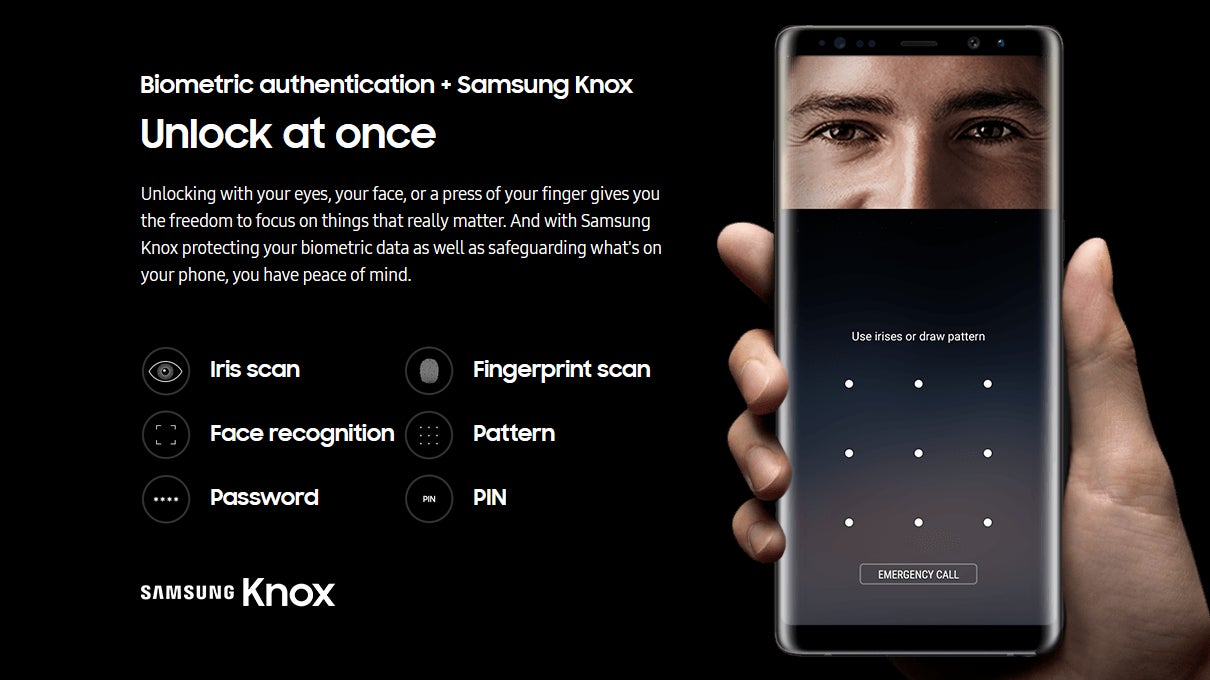 Samsung this week released a video aimed at current andfuture Galaxy Note 8 owners. As you can see below, the video shows how to keepall the info and data on your Note 8 secure - from choosing a screenlock pattern or PIN, to setting up the rear fingerprint scanner, registeringyour face for facial recognition, or setting up the iris scanner.
Of course, there's nothing too complicated revealed in the video. Ifyou've used a recent Samsung flagship before, you probably already know what todo to keep your new smartphone secure.
One particular thing to mention when it comes to safeguarding yourGalaxy Note 8 is that face recognition is not as secure as iris recognition, a pattern, password,or PIN. That's because, as it also happens on the Galaxy S8, the Note 8'sfacial recognition system can be fooled by a photo of you. Thankfully, a disclaimerabout this shows up on the Galaxy Note 8 before you actually set up facerecognition.