Samsung Galaxy Note 2 catches fire on Indian flight
90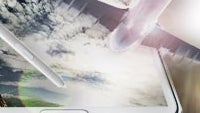 In the latest account of a Samsung smartphone catching fire, there's (curiously) no Galaxy Note 7 involved, but rather the much older Galaxy Note 2. This doesn't make the accident sound any less distressing, though. It happened on board of an IndiGo flight on its way to Chennai from Singapore.
Mid-flight, the passengers saw smoke coming from an overhead baggage compartment and told the cabin crew. A Galaxy Note 2 was uncovered, emitting sparks and smoke. Thankfully, there was no damage to the plane or anyone on-board, and the flight landed safely.
The fact that it was a Samsung phone at the core of the accident, though, is particularly unfortunate for the company, whose reputation has suffered lately due to extensive reports of its newest major smartphone, the
Galaxy Note 7
, igniting in homes and cars.
As Samsung issued a global recall for owners of the handset, several airlines, bus operators, and
an university campus
banned Samsung devices (the Note 7 in particular, but also others at large) from being used or carried in luggage.
Now, India's Directorate General of Civil Aviation expects airlines to warn passengers about keeping all Samsung Galaxy Note smartphones switched off on flight, or avoid carrying them altogether. Meanwhile, Samsung is preparing a statement on the case.
source:
Reuters