Best Buy lets you pre-register for the Samsung Galaxy Note 10 and get a wireless charging pad at half price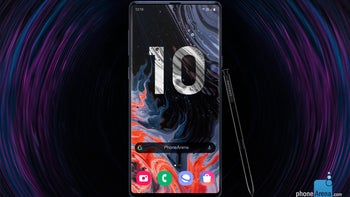 As you may have heard, Samsung is already allowing customers to
reserve the Galaxy Note 10
, despite the fact that the new Note series won't be properly announced before August 7. If you make a reservation and follow up by pre-ordering a Note 10 (when this becomes possible), Samsung will give you the chance to save $50 on select products. Best Buy will let you do a similar thing, but the retailer actually specifies what product can be bought for $50 off: a
Samsung Duo
wireless charging pad.
Since the Samsung Duo wireless charger is normally priced at $99.99, saving $50 on it enables you to get it for 50% off. Featuring fast charging and an elegant design, the Samsung Duo is designed to allow users to simultaneously charge two compatible devices at the same time (like a smartphone and a smartwatch).
To be eligible for this deal, you must register with your email here at Best Buy. When pre-orders for the Galaxy Note 10 go live (likely on August 7), Best Buy will send you a coupon that can be used to save $50 on the Samsung Duo charger - but only if you complete your phone pre-order.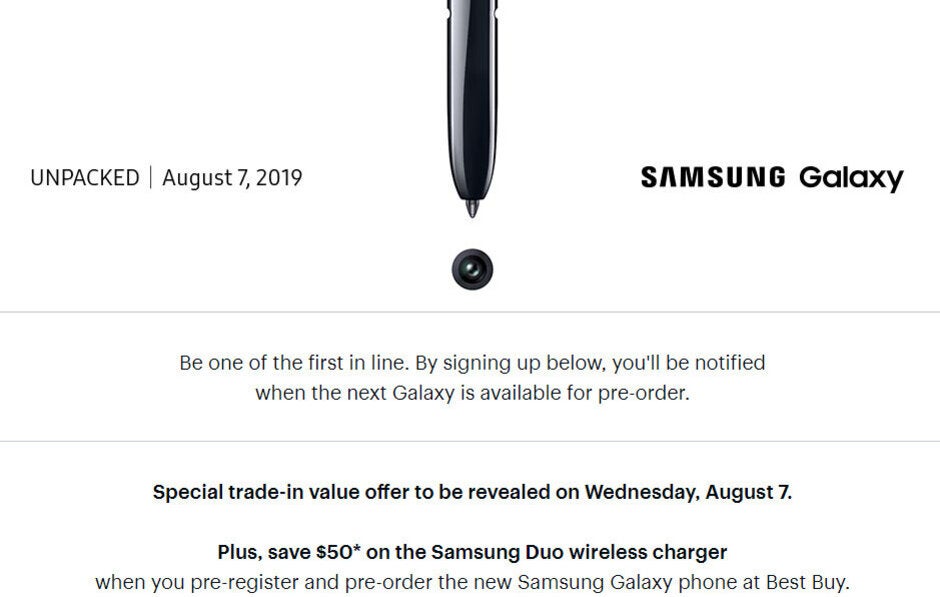 Other Galaxy Note 10
promotions and deals
(including trade-in offers) will be unveiled by Best Buy, Samsung, and major carriers on August 7. There will be at least three different new Notes released, including a regular Galaxy Note 10, a Galaxy Note 10+, and a Galaxy Note 10 5G. You can find out more about these upcoming high-end Samsung phones
here
and
here
.
Recommended Stories