Samsung Galaxy Exhibit leaks – Galaxy S III mini variant for T-Mobile
4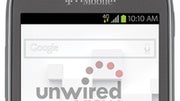 Hey, look what we found over at the FCC! It looks like T-Mobile will be getting a new Samsung Android smartphone, and SGH-T599 just happens to be its model name. The device was given the commission's seal of approval several days ago, meaning that it is almost ready to hit the retail shelves across the U.S.
Now, this cryptic combination of digits and letters wouldn't have been that interesting if it wasn't for a leak from earlier today, which reveals what handset the SGH-T599 model name has been assigned to. According to the generally accurate source of insider information
evleaks
, that smartphone will be a T-Mobile variant of the
Samsung Galaxy S III mini
known as the Samsung Galaxy Exhibit. (Not to be confused with the older
Samsung Exhibit 4G
and
Samsung Exhibit 4G
.)
Presumably, the color of the exterior housing will be the only thing setting the Galaxy S III mini and the Samsung Galaxy Exhibit apart. In other words, the latter will likely come with a 4-inch WVGA display of the Super AMOLED kind, a 1GHz dual-core processor, 5MP main camera, and Android 4.1 Jelly Bean pre-loaded. The leaked image indicates that some kind of 4G connectivity will be on board, but whether that will be LTE or HSPA+ isn't yet known.
Overall, the Samsung Galaxy Exhibit for T-Mobile might be a decent mid-range Android smartphone, especially if the carrier sticks a reasonable price tag to it.
We checked out the Galaxy S III mini not long ago
and it was a pretty neat little handset, which leads us to believe that the Exhibit won't be any less worthy of attention. Still, it would be wise to wait until T-Mobile announces it officially before reaching for your wallet.