Samsung Galaxy A7 (2016 edition) and Galaxy A5 (2016) ace our battery life test: score among the longest lasting phones ever
39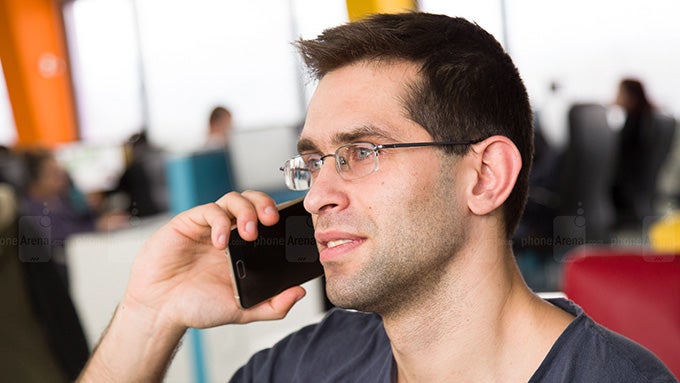 The Samsung Galaxy A series has just recently got a refresh for 2016 and we have two of the new Galaxy A trio doing the rounds in our extensive review process, but before the full reviews of the Galaxy A7 (2016) and Galaxy A5 (2016) are done, here are the just finished battery life test scores of the two.
Put simply, the Galaxy A7 (2016) and Galaxy A5 (2016) battery life test scores are impressive, the two phones are among the best we've ever tested in terms of battery life.
First, though, let's quickly remind you that both phones are very stylish with a premium feel to them, reminiscent of the Galaxy S6 in many ways: the Galaxy A7 (2016) is the larger of the two, with a 5.5-inch 1080p Super AMOLED screen and Snapdragon 615 chip (Exynos 7 Octa series chip in other markets), while the Galaxy A5 (2016) has a slightly smaller, 5.2-inch 1080p display and features the same chip configuration. Both have 13-megapixel cameras with wide, f1/.9 lenses.
Now, what about battery life? The Galaxy A7 (2016) has a 3,300mAh battery and the Galaxy A5 (2016) has a 2,900mAh battery, but it's interesting to see that Samsung seems to have optimized the phones to have nearly identical battery lives!
Both were running neck to neck in all of our tests and finished with a score of just a few minutes short of 10 hours. That's even better than the Galaxy Note 5 and iPhone 6s Plus, two of the longest lasting popular phones that got 9 hours and 11 minutes.
How do we arrive at that score? We test all our devices the same way: we run a custom script that emulates typical smartphone use and we carefully fine tune the display brightness to 200 nits on all phones to give them equal playing field (200 nits is a level that is considered comfortable for indoor use). It's important to know that our script runs non-stop, with the screen always on until the phone dies. In the real world, of course, your phone stays idle in your pocket and on your desk, so the phones will last much longer than the score result.
With such a score, you can rest assured that the Galaxy A7 (2016) and Galaxy A5 (2016) will last you through even the most intense of days without requiring you to go to the charger mid-day. Use them moderately, and you can get a day and a half, and even two with lighter use.
Both new Galaxy A (2016) phones come with Samsung's adaptive fast charging. The (quite bulky) wall charger is able to push 9.0V at 1.67A for a combined 15 watts of power in the beginning of the charging process, and then 5.0V at 2.0A for a combined 10 watts of power.
Recommended Stories