Samsung GT-I9525 surfaces on Nenamark 2, packs Android 5 and 1.8 GHz CPU
19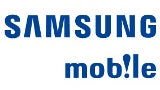 Now, what could this be - a Samsung handset named GT-I9525... It obviously sounds like a high-end model, but as much as we'd like to have some extra details, we do not. You see, the thing is this handset has just appeared in Nenamark 2's databases, and according to the entry, it's going to run Android 5. This alone should make us pretty intrigued, right?
In addition to the rather interesting platform version, the GT-I9525 may also sport an HD resolution of 720 x 1280, 1.8 GHz processor and the Mali-400 MP graphics chip. That's pretty much all the available information we have to work with, and it's definitely not much. The model number, though, makes things really strange, because it means it's unlikely for this phone to e a successor to the Galaxy S III. The GS III's model number is I9300, while we recently saw the I9400 appear as a model (again on Nenamark 2). So the I9525 will probably not be the GS IV, but then what could it be? Interestingly, we already know about a phone with the model number
I9500
, and this one is said to be coming with Samsung and Intel's Tizen OS. The one logical conclusion we can make is that the I9525 is come kind of a variation of the I9500.
We should keep in mind that all of these handsets and model numbers are still only rumors and speculation, until Samsung decides to announce things publicly.
source:
Nenamark
via
Techkiddy