Samsung GT-I9500X, possibly the Galaxy S IV, listed on company's website
7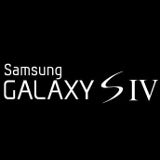 Benchmark results can often reveal details about upcoming Android smartphones and tablets. Sometimes they can even confirm a given device's existence. However, benchmarks aren't 100% reliable as the results are susceptible to manipulation. Yet a manufacturer's official website could be a lot harder to exploit.
Speaking of which, we've been seeing the Samsung model number GT-I9500 pop-up recently out of benchmark results, software development kits and firmware updates. Sadly, we aren't absolutely sure whether it is an Android device, presumably the rumored
Samsung Galaxy S IV
, or a TIZEN smartphone currently being tested (perhaps a less likely scenario).
Samsung GT-I9500X
has been spotted on the company's software download page, probably entered into the database early by mistake. In fact, it is still there listed among Samsung's other devices and their model names.
Unfortunately, the website does not reveal anything beyond that, nor does it indicate what the X stands for, but at least we can now be almost sure that the I9500 is real. Want to make a guess what smartphone the model name has been attached to? Sound it off down in the comments!