Samsung GALAXY Tab 10.1 still banned in Germany; EU examining Samsung's patents
9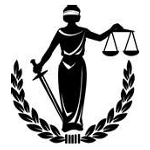 The Düsseldorf Higher Regional Court has upheld the ban in Germany of the
Samsung GALAXY Tab 10.1
but also added that the
Samsung GALAXY Tab 8.9
falls within the scope of the ruling. The Korean based manufacturer has already worked around the injunction by making changes to the original model and re-introduced it as the
Samsung GALAXY Tab 10.1N
. Apple
has tried to have that tablet banned
, but to no avail. The decision made on Tuesday was based on a violation of German unfair competition law instead of the original community design that the original ruling was based on.
Florian Mueller of
FOSS Patents
says that the ruling is "
a mixed bag
" for Apple. Since Samsung already has been allowed to sell the GALAXY Tab 10.1N, the decision will not affect Samsung commercially, and a full proceeding still needs to take place. It is at this proceeding that Apple's design patent will come into play. Mueller says that design-related infringements are
easier to workaround
, as has been shown with the re-designed GALAXY Tab 10.1.
Additionally, the European Commission announced that it is looking into
Samsung's use of its patents
. The EC said, "
The European Commission has opened a formal investigation to assess whether Samsung
Electronics
has abusively, and in contravention of a commitment it gave to the European Telecommunications Standards Institute (ETSI), used certain of its standard essential patent rights to distort competition in European mobile device markets, in breach of EU antitrust rules
." The Korean manufacturer will now face a formal inquiry about its claims that Apple had used its patents without a license. Samsung's patents are considered important to the EU and require FRAND licensing requirements. In other words, when Samsung accused Apple of violating its patents in the EU, it
opened up a can of worms
.
source:
FOSSPatents
via
GIGaom