Samsung Focus users should wait for certified SD cards according to AT&T
12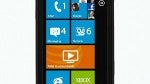 AT&T has told users of the Samsung Focus, one of the two Windows Phone 7 offerings for the carrier, to wait for certified SD cards rather than use the ones currently available to expand on their internal memory.
Our friends over at Engadget made a nice little discovery about SD card compatibility in WP7. When another card is inserted into the device, a message appears to inform the user the card will no longer be able to read or write information in any other device except for the phone. They believe the key to everything is the random access speed.
There have been several tales about the SD cards for Windows Phone 7. Originally there was thought to be none on board. Then it was discovered that they are there, but to remove them would start the apocalypse. Now, all Samsung Focus users are being advised to wait for certified SD cards for their device. Hopefully, the release of these special SD cards isn't too far away. Tell us what you think in the comments below.
Source:
Engadget
via
Slashgear
Recommended Stories