Samsung Display to be exclusive supplier of AMOLED panels for one of Apple's 2017 iPhones
38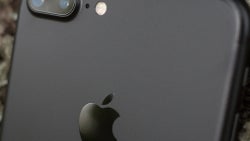 Apple is in the habit of splitting its orders to multiple suppliers for the same component, but 2017 might be an exception. The
latest reports
suggest Apple will launch three new iPhones next year with different display sizes: 4.7-inch, 5.5-inch and 5.8-inch.
Samsung Display
, one of world largest display suppliers for the smartphone market, will certainly offer some of its products to Apple. In fact, sources from Taiwanese supply chain makers claim Samsung Display will be the exclusive supplier of AMOLED panels for the 2017 iPhone 5.8-inch model.
The South Korean company is expected to supply around 20 million
AMOLED panels
per month, the sources said. The other two 2017 iPhone models will use TFT-LCD displays, but all three will be launched on the market in the second half of the year.
Also, global shipments of AMOLED panels for the
2017 iPhone
5.8-inch are expected to reach 70 million units. It's also worth mentioning that supply chain makers for the new iPhone models are to start production in small volumes in March 2017. They are to increase output sometime in May / June next year.