Safari accounts for more than half of worldwide mobile browsing
60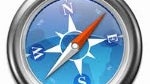 The latest stats delivered by web analytics firm NetApplications show that
Safari is by far and away the browser most used for mobile browsing
, including surfing on a tablet. The latest figures are as of last month and show that Apple's iOS browser is responsible for 52.99% of browsing on-the go and is growing. Last October, Safari's share of mobile browsing was 44.3%.
Following Safari is Opera Mini with a 20.77% slice of the pie. The stock Android browser is next, accounting for 15.73% of the total, while Symbian (5.83%), BlackBerry(2.90%) and Opera Mobile (.58%) round out the top 6. Android, though currently third, is closing in on Opera Mini. Last October, the latter had 32.43% of the mobile browsing market share compared to 9.24% for the green robot.
While Android surpasses iOS in the global smartphone market by a fairly large margin, the stats used by NetApplications include the use of the web browser on tablets
which is where Apple has a huge edge
. In July, NetApplications reported that worldwide, the Apple iPad accounted for 1.03 of all global internet traffic and that figure rose to 2.1% in the U.S. alone. That is an amazing 53 times the next closest competitor which was the Samsung Galaxy Tab at the time. That figure is 76 times the share belonging to the Motorola XOOM and a whopping 306 times the mobile internet share of the BlackBerry PlayBook.
source:
GIGaom
via
FierceMobile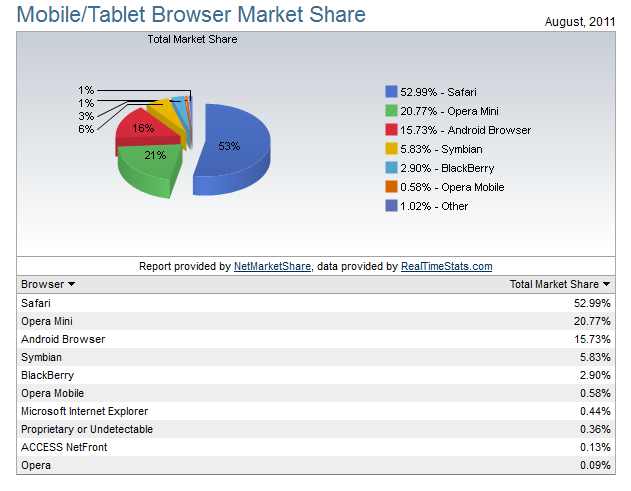 Safari is responsible for more than half of mobile browsing