Rumors were somewhat true: CEO J.K. Shin gives up the spot of Samsung Mobile president
20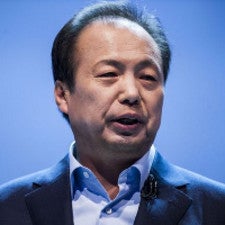 J.K. Shin
A couple of days ago, we heard analysts talk about the possibility that
Samsung may replace
the head of its mobile division, J.K. Shin. This isn't the first time the ground beneath the executive's feet was looking shaky –
similar speculations
were making the rounds about a year ago as well, but Shin
ultimately kept his spot
as co-CEO.
Today, however, Samsung Group has announced that a Dong-Jin Koh will be taking the spot of president of the mobile communications business, assuming responsibility for the division's day-to-day operations. Note, however, that J.K. Shin will remain at his post as head of mobile, ultimately focusing on re-adjusting Samsung's long-term strategies for the smartphone business.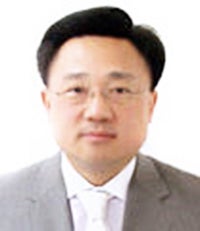 Dong-Jin Koh
With this move, Samsung acknowledges the fact that its current strategies need a careful and thorough re-planning in order to be effective in the new competitive environments, created by up-and-coming Chinese companies, such as Xiaomi, which flood local markets with good-looking, powerful hardware at lower price points. The company has talked about needing to re-adapt to the market before, and devices such as the
Galaxy A3
,
A5
,
A7
are proof of its change in philosophies. In the high-end niche, where it's pressured by Apple and Huawei, Sammy has the
Galaxy S6
, which certainly drew
a lot of positive attention
thanks to the
radical redesign
,
snappier software
, and
great camera
, but the company apparently still has some way to go before it sways the momentum of its profits in a steady upwards line. With this move, it's evident Samsung still believes J.K. Shin is the right man for the job. Now, let's wait and see what steps Samsung Mobile Communications will take in 2016 in order to improve its long-term perspectives.