Rumor says HTC watch is coming after all; Android Wear powered timepiece to arrive in 2015?
12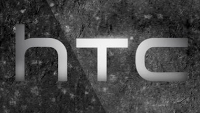 Last week, we passed along a report stating that manufacturer
HTC had decided to pass on producing a smartwatch
. Rising costs to produce the timepiece was the reason cited for HTC's decision to pull out. But on Thursday morning, a new report revealed that HTC is still working on a smartwatch, and expects to release it in 2015.
HTC is looking to build a watch that will standout from what is becoming an increasingly crowded market. Thursday's report said that the company will use its strength in design to differentiate an HTC watch from the other Android Wear timepieces recently launched by Samsung, LG and Motorola. Today's report does say that the version of Android Wear to be used by HTC will be altered, and offer different features.
While
HTC has sent out invitations to an event on October 8th
, those in the know say that an HTC Watch is not on the agenda. With the product category in its infancy, only .81% of consumers in the U.S., Europe, China, Japan, and Australia own a smartwatch. Of those intelligent timepiece users, 51% use a Samsung device, 17% have a Sony strapped on their wrist, and Pebble owns 6% of the market.
With its watch now expected in 2015, HTC might be able to use the extra time to see where the competition succeeds and where they fail. HTC could work on making a thinner device with a longer battery life.
source:
CNET