HTC schedules "Double Exposure" event for October 8 - new selfie phone coming?
9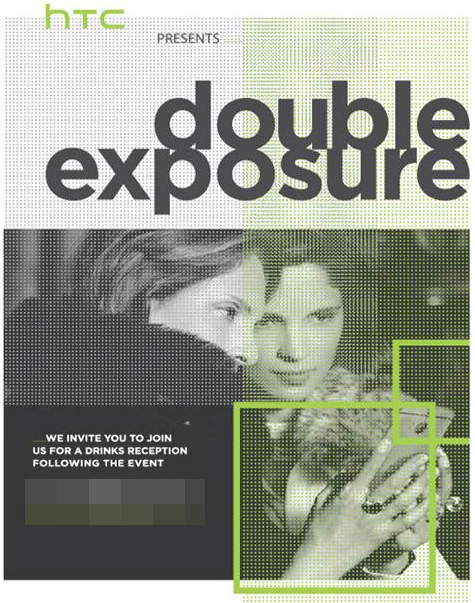 HTC will be hosting an event next month, on October 8, where it may unveil a new smartphone. Dubbed "Double Exposure", the event will be held in New York City. The invite to it shows two women that seem to be taking a selfie with an HTC handset.
Not long ago, we heard that HTC may be getting ready to launch a "selfie phone" called
HTC Eye
, and we're thinking that this could be the device that HTC will announce on October 8. Of course, we might be wrong, but the event clearly has something to do with photography and smartphones.
Lots of recent HTC smartphones - including the One (M8) and
One (M8) for Windows
flagships - already feature 5 MP front-facing cameras, so we're curious to see what this alleged HTC Eye could be offering in this department.
Reportedly, the HTC Eye was
already in testing at AT&T
back in July. Rumors have it that the device will be
released in the fourth quarter
of this year - so an announcement on October 8 would make perfect sense. Once again, we may be wrong on this, and we could see HTC announcing a different device. We'll just have to wait and see what happens.
via:
Droid-life