Rumor claims Android O may feature notification revamp and picture-in-picture
29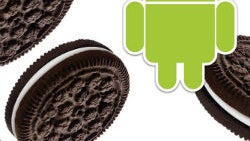 We're only about two months away from Google I/O, where we're expecting to get the first look at what Google has in store for Android O, although the full OS update likely won't be released until the fall. But, we're inside the window where it's time for Android O rumors to take off and that yearly tradition is starting off with a few interesting features. We've already seen a teaser about the potential Oreo name, but to be fair on that Hiroshi Lockheimer is not the most reliable source.
Unfortunately, we can't be too sure about the source of these rumors either. The unnamed source for
9to5Google
appears to have insider knowledge and the outlet has gotten scoops before, so we'll have to see. The details of the rumors are also a bit lacking. Supposedly, there are a number of new features planned, including:
Changes to notifications
App icon badges for notifications
Picture-in-picture mode
Smart text selection toolbar with Assistant integration
Restricted background app activity
Adaptive icons
MediaRecorder API improvements
A "ton" of features focused on enterprise
Some of these are pretty easy to guess what they mean: app icon badges are something we've seen on iOS since the beginning, although they are quite divisive (I, like other inbox-zero types, hate them). Picture-in-picture mode sounds like a floating window and is a feature already available on Android TV. Restricted background app activity is also self-explanatory and likely related to battery life optimization. The smart text selection sounds like a more targeted version of the already available Screen Search feature of Assistant. And, adaptive icons could well mean dynamic icons so weather apps or calendar apps can be more relevant at a glance.
However, the other features are quite vague, so we're not going to speculate too much. Instead, we'll leave it to you guys. What would you like to see in terms of an update to the notification system in Android?