Rumor: Qualcomm's Snapdragon 820 to manufactured by Samsung on both 14nm and 10nm
73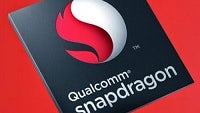 In the past few months, we've often heard rumors centered on the Qualcomm Snapdragon 820, the upcoming mobile SoC from the industry's leading mobile chip provider. We've witnessed numerous
leaks
,
rumors
, and the occasional
benchmark result
, and we've also heard that Qualcomm might be jumping the TSMC ship.
Until today, it was widely believed that the
Snapdragon 820 will be manufactured by Samsung
using the same 14nm FinFET technology that Samsung currently uses to make the Exynos 7420, the chip that powers the entire Galaxy S6 line-up as well as the Galaxy Note5.
Earlier today, a fresh rumor from China brought an interesting variable to the equation. Allegedly, the Snapdragon 820 will initially be made on Samsung's 14nm FinFET technology, but the chip will migrate to a 10nm node once Samsung's 10nm chip foundries are ready for mass production. The Snapdragon 820 is said to enter mass production in either late 2015 or early 2016. Earlier this year, Samsung announced that it has finalized the specifications for its
10nm FinFET node
and that sample production is expected to start by the end of 2015, followed by volume production in late 2016.
In the past few months, the source of this recent rumor has shared many details about upcoming chipsets such as the
Samsung M1, the Qualcomm Snapdragon 820, and the NVIDIA Denver 2
, but it remains to be seen if these details turn out to be accurate. Since none of this can be confirmed, make sure to maintain a dose of skepticism regarding the accuracy of this info.
On its part, Qualcomm did not mention the exact technology on which the Snapdragon 820 will be manufactured. The company announced that the chip will be manufactured using the non-planar FinFET technology, but this leaves so many options on the table, ranging from TSMC's 16nm node tech to Samsung's upcoming 10nm node technology.
Although it is still leading the mobile SoC industry, Qualcomm skipped a beat with the Snapdragon 810, a chip that has been affected by poor thermal efficiency. With the Snapdragon 820, the company is planning to change gears: the chip will launch with custom Hydra CPU cores, a new and faster Adreno 530GPU, a new DSP chip, as well as integrated anti-malware protection.