Rumor: New feature called Google Support allows chat agents access to view your screen
23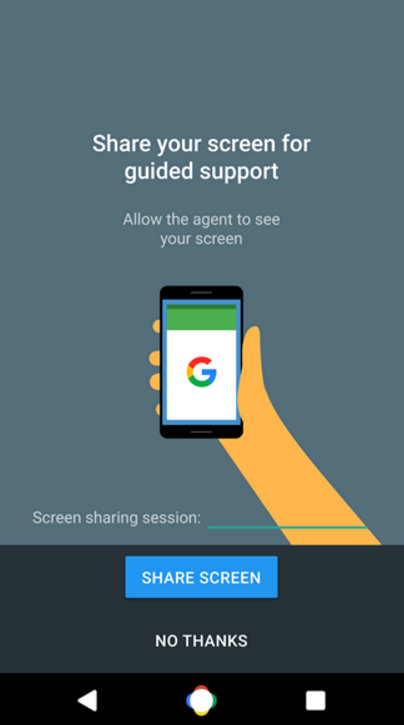 Mockup of Google Support screenshot
Imagine how much easier troubleshooting your Nexus phone would be if a Google chat agent could have the ability to view the display on your handset. In addition to working out a problem, this would make it much easier for new Android users to learn how to set up their Nexus phone.
According to a report published on Friday, such a service is coming to the new Nexus phones expected to be released later this year. The feature will be dubbed
Google Support
. A mockup of a screenshot for the feature says that it "allows the agent to see your screen."
What is unclear is whether the Google chat agent will be able to do more than just view your screen, perhaps manipulating it as well. At the same time, directions might be sent out to a chat box, or heard through the phone's speaker.
Google provides support to Nexus devices only, so if Google Support is a legitimate new feature, expect to see it on Nexus models only. Speaking of which, we could see two Nexus handsets launched later this year with
both 5-inch and 5.5-inch models manufactured by HTC
.
source:
AndroidPolice