Rumor: Leonardo DiCaprio will play Steve Jobs in Sony's big-budget Jobs biopic
30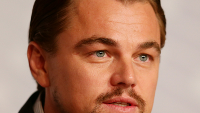 While the movie
Jobs
didn't exactly have audiences busting down theater doors to get in,
Ashton Kutcher did a good job as Steve Jobs
. Not only did the "
Two and a Half Men
" star bear more than a passing resemblance to the late Apple co-founder in the film, he also walked and moved like the fallen tech icon. In real-life, Kutcher happens to be well versed in technology, and is an astute investor in the sector.
The second biopic about Steve Jobs, a big-budget film from Sony, has been running into trouble. This project, based on Walter Isaacson's best selling biography about Jobs, has
just lost its first choice as director, David Fincher
. The latter was seeking $10 million upfront, and wanted to control the marketing. There was also speculation that Fincher had said that he would commit to the project
only if Christian Bale would agree to play Steve Jobs
.
But some interesting news came out of Hollywood on Monday. The latest buzz is that director Danny Boyle will reunite with (drum roll please)...Leonardo DiCaprio. The former teen idol would play Jobs. Boyle and DiCaprio worked together in 2000's
The Beach
. The second Jobs feature film is still being penned by screenwriter Aaron Sorkin, who wrote
The Social Network
, which earned him an Academy Award (although there were no selfies the year he won it).
So what do you think? Leonardo DiCaprio has taken some risky roles over the last few years, but could he pull off a gig as Steve Jobs?
source:
TheHollywoodReporter
via
AppleInsider