Root comes to the Verizon Samsung Galaxy Note II even after the new software update
9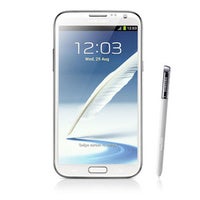 A little bit ago we reported that
Verizon has been quietly rolling out a software update
for the Samsung Galaxy Note II, which is said to fix the Exynos exploit, which allowed people to root and unlock the device.
But Verizon can't keep the Dev Community down, and as it turns out, Adam over on XDA Forums has now come up with away around this. Yes, he is the same guy that developed the
original rooting method
for the device. So in essence, the software update to version I605VRALL4 that is to prevent rooting and unlocking of the phone....has been circumvented. By following Adam's instructions and downloading the required programs on your PC,
you can still root and unlock the Samsung Galaxy Note II, even after Verizon's OTA software update has been installed
. It also includes the TWRP Bootloader, but you can install CWM (ClockWorkMod) afterwards by using the
flash file
. Just keep in mind this updated root method was recently developed, and a few members on XDA have posted some issues while attempting to use the rooting programs, so continue at your own risk.
FIRST!!! First jailbreak under the new 2012 DMCA Excemption that is. First "Android Jailbreak" ever... Gah that name erks me... Anyway, You're here to legally Jailbreak your Verizon Galaxy Note 2.

Introduction

CASUAL will guide you through the process. Put your device into "Developer Mode>USB Debugging". Click the do it button. This is not only the first release of this new Exploit, but it's also a beta-test of CASUAL. I expect problems... however this will be addressed with updates. See the About CASUAL section below.

We decided to start a new thread becasue the old unlock method is tried and true on Windows with VRALJB. This method is based on a totally new exploit.

Overview

You are expected to be STOCK.... Stock anything, but stock. You will need to download and execute the CASUAL application below. Then click the Do It! button. You need Java. Do you have Java?.

Windows Users: CASUAL will put your device into Download Mode. You will will be instructed to flash the BAVBaseline.tar.md5.gz with Odin3, then the BackAtchaVerizonBootloader.tar.md5.gz . Then you're Jailbroken. The required files are below.

Linux Users There may be a permission escalation in order to install heimdall, either way sit back and relax. CASUAL automates the entire process.

Mac Users: You are not supported at this time. If you care to build Heimdall 1.4.1 RC2 from source, then by all means, we need this in order for Mac support to work. You can boot your device from a Live Linux CD. Go to http://ubuntu.com/download

Downloads in the order you need them.



CASUAL Back Atcha Verizon CASUAL is used to guide the process for Windows and automate the exploit entirely for Linux. The exploit was developed by Elite Recognized Developer Ralekdev and packaged by AdamOutler.

To run CASUAL you need Java. Do you have Java?

Windows Only

Odin307 Odin is an internal Samsung tool for use on Windows. Extract the files from this zip to your desktop and then run the program. It takes the .tar.md5.gz files, turns them into .tar.md5, and flashes them. Don't flash a PIT, you don't need it. Put the requested file into PDA for this procedure and after flashing click the reset button.

BAV Baseline This will prepare your device for the root exploit and ensure we have root access if you have not enabled any exploit blockers. You will flash this with Odin the first time CASUAL asks you to flash a file. This is a bone-stock VRALJB kernel from Samsung. Do not uncompress. This gets flashed with Odin as-is.

Back Atcah Verizon Bootloader This the Back Atcha Verizon jailbroken bootloader + recovery. In order to flash this, you must use the exploit first. This is the last thing that gets flashed Do not uncompress. This gets flashed with Odin as-is. This bootloader was created by Elite Recognized Developer Ralekdev and packaged by AdamOutler.





source: XDA Forums (

AdamOutler)