Reuters and WSJ also confirm big Apple event for September 12, component prepayment indicates major announcements
9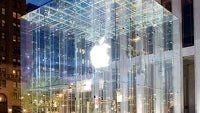 UPDATE:
Bloomberg also confirms the big September 12 for the launch of the new iPhone, rehashing that it will have a larger screen and thinner body.
After
iMore
and
iLounge
said yesterday their ears on the ground told them September 12 will be the big event where Apple is expected to announce the next iPhone, the
iPad Mini
, and eventually a revamped iPod nano, now more reputable publications also probed their sources, and came with a confirmation.
AllThingsD, which is part of the Wall Street Journal family, also chimed in that its sources said Apple is planning an event for the week of September 9, most likely to be held on Wednesday, as is very usual with Apple announcements. The publication also argues that a big fall event with a rich unveiling schedule is warranted by the huge ramp up in component prepayments in Q2.