Microsoft limits Windows 8 RT tablet makers to select few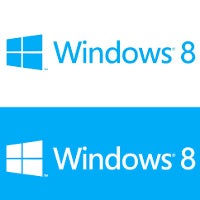 The
first wave of Windows 8 RT tablets
won't be as huge as you might have thought, but comes with the promise of quality arising from the strict control and careful selection of vendors by Microsoft. Not everyone will get a license to build a Windows 8 RT tablet initially.
So far Microsoft has agreed to work with three chip makers - Nvidia, Texas Instruments and Qualcomm. And each of those three companies was allowed to team up with only up to two tablet makers for the final products.
Nvidia is partnering with Asus and Lenovo, Texas Instruments will work with Toshiba nad Qualcomm got the biggest companies - Samsung and HP. Hewlett-Packard however cancelled its initial plans for Windows 8 RT tablets, so now Dell is allegedly in the process of replacing it.
We'll see how the work has gone on October 26th when the first wave of devices will hit us. Only later in January 2013, Microsoft will grant licenses to more companies.
source:
China Times
via
Unwired View