More sources confirm iPhone 5, iPad mini likely to come in mid-September, more details appear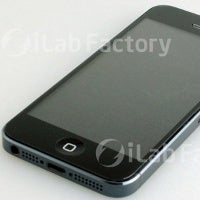 Today is a huge day for Apple rumors - it seems that more and more sources now agree that the company from
Cupertino is launching the next iPhone and an iPad mini in the middle of September
, earlier than many expected. The actual iPhones are set to arrive to store shelves in the third week of September, almost immediately after the announcement in the typical Apple style.
And now iLounge - apart from confirming the dates - has learned some interesting details about the upcoming devices. It's all rumors, of course, so take this with the usual shade of doubt.
1. The new iPhone will be announced in mid-September and ship soon after.
2. Apple will launch two new iPhone cases - a bumper case like the one you know and another one likely to come with a stand.
3. A new iPod touch is coming along with the iPhone.
4. Apple is also updating the iPod nano with a new generation, but there are no details on this.
5. Very atypical for Apple, it will announce a 7.85-inch iPad mini with a brand new 19-pin dock connector in September with the iPhone, but the actual device will only arrive in November. The target here is Christmas shopping but such an early announcement would surprise us. Apple is also bringing Mini Smart Cases and Smart covers.
6. An update to the existing iPad is possible. Not very probable, though - this would definitely not fit Apple's yearly routine, but iLounge underscored that there is a possibility for a new iPad launch just around half a year after the third iPad rolled out. That newer iPad will be slightly redesigned, but largely the same. The main novelty will be reduced heat output and the introduction of a rear-side microphone for better audio recording during video sessions.
How do you like what you hear? Have you marked mid-September in your calendars? Get ready for a hot-hot fall.
source:
iLounge