Results: same price, different beasts – would you buy the LG G6 or OnePlus 5?
8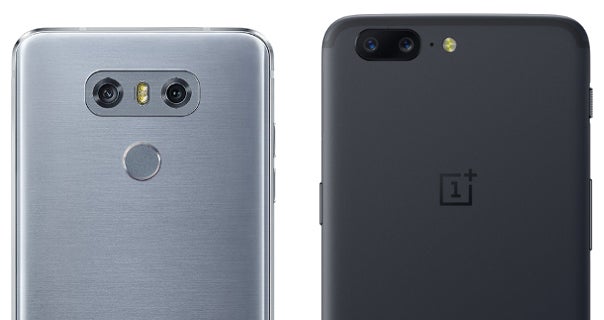 OnePlus started its career in the smartphone world back in 2014, with the super-aggressively priced
OnePlus One
. A flagship-specced phone for $300? Yes, please! The company quickly garnered fandom and started to sneak its way into the limelight. With each year, OnePlus has also been inching towards a more respectable price-tag, too. Of course, that's the cost of growth — it's unrealistic to maintain an operation that barely makes a profit on its product. So, now, the
OnePlus 5
costs either $480 or $540, depending on which storage / RAM variant you go for.
All the while, one of the major manufacturers — LG — has sliced the price of its latest flagship in less than half a year of its existence. The
G6
started off with a $650 - $700 tag, but can now be had for exactly $500 unlocked. And that's a great deal for customers, as we find the G6 to be a very solid smartphone, it's just that it can't get the proper attention and gather its own momentum, constantly being bullied around by competitors with huge, huge marketing campaigns.
So, we've got a $500-ish flagship from young company vs a $500 flagship by a veteran. We thought we'd ask you which one you'd buy. Welp... here are the poll results!