Results: So, do we even care about Bixby?
20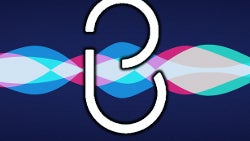 So, Samsung set out to create its own voice assistant, despite the fact that the
Galaxy S8
and
S8+
also have the Google Assistant on them. And fans don't exactly have high hopes for Bixby, probably due to previous experiences with S Voice — the company's previous stab at an AI helper.
Still, Samsung is super-excited about Bixby and even gave the assistant its own hardware button on the Galaxy S8. That's... quite the commitment, we thought and were somewhat excited to at least give Bixby a spin at launch. Sadly, it has now been announced, that the assistant will
not be fully functional at launch
, and its true form will be unlocked somewhere further down the line. Well, that's a bummer, and certainly doesn't inspire a lot of confidence in the new assistant.
So, we thought we'd ask you — are you excited about Bixby? Here's how that poll went: