Results: Apple Watch Series 4 winning hearts
11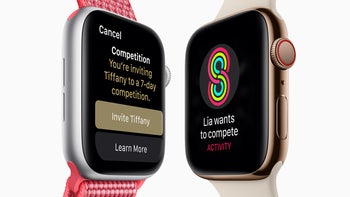 So, the Apple Watch Series 4 is a pretty attractive piece of hardware. Apple managed to noticeably reduce the bezels on the timepiece, when compared to previous generations, and reduced its body size to a slightly flatter profile. It packs a bunch of cool new features, FDA-approved ECG included, and has a powerful new S4 processor, which is more than welcome.
A lot of people call the Apple Watch Series 4 the best smartwatch you can get right now. Apple definitely spent the past 3 generations continuously learning what exactly it wants to do with this gadget, and the Series 4 is a nice culmination of that effort.
We thought we'd ask you — how desirable do you find the Apple Watch Series 4 to be? While 38% of voters aren't really fond of it (a third of those are iPhone users), 15% said they like it so much, they are considering getting an iPhone just to be able to use a Series 4 with it, while the final 47% are iPhone users that also love the new timepiece.