Report claims that the App Store has up to a 90% market share in mobile apps
75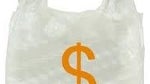 Piper Jaffray analyst Gene Munster sent out a report to clients that states that the
Apple App Store has a 85% to 90% market share
in the mobile app market. To reach that conclusion, Munster figures that since it opened its doors, the Android Market has brought in only 7% of the gross revenue generated by Apple's mobile app store. In his report, the analyst writes, "
While Google has closed the gap in terms of app dollars spent over the last year and we continue to believe Android will grow smartphone share faster than Apple, we believe Apple is likely to maintain 70%+ share of mobile app dollars spent over the next 3-4 years
." This past summer,
the analyst predicted 61% growth in App Store downloads
this year.
For his research, Munster used publicly released information from Apple and data from Androlib,a web site that keeps tabs on the Android Market. Munster concludes that the Android Market has had 6.75 billion downloads with only 1.3% of those being paid apps bringing in $330 million from inception through the end of the September quarter. That compares with 14% of App Store downloads being paid resulting in revenue of $4.9 billion from the time the App Store opened through the end of the third quarter. During the summer, Munster polled developers and found that 47% develop an app for both Android and iOS. But all 45 developers that he polled said that
iOS was the easier of the two platforms to write for and to monetize their work
.
The analyst notes that Android Market apps might be more costly, but
Android users download fewer paid apps
than iOS users. The top 50 apps on the Android Market average $3.79 vs. $2.01 for the top 50 App Store apps. Breaking it down further, the average Android phone has an average of 34 apps installed vs. 71 for the average iOS device.
By 2016, it is estimated that the Android Market will surpass the App Store in terms of annual volume although the latter is still expected to bring in $2.86 billion in revenue vs. $1.5 billion for the Android Market. Next year, the combined revenue of all mobile app stores is expected to be $14 billion, a nice big bundle of cash.
source:
AppleInsider

Stats show how the App Store has brought in a vast majority of mobile app revenue