Report: Sprint and T-Mobile are exploring the possibility of a merger
26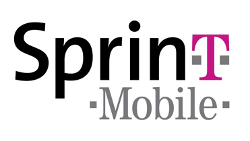 The last time there were serious rumors about a possible Sprint merger with T-Mobile, it was 2014 and the landscape in the U.S. mobile industry was different than it is now. Three-years ago, Sprint was the third largest stateside carrier and T-Mobile was fourth. Every scenario involving a Sprint merger with T-Mobile had the former taking control of a combined company. But things have changed since then. Led by CEO John Legere, T-Mobile has become the most customer friendly, innovative U.S. wireless operator. It accounted for more than 200% of the industry's growth in postpaid phone accounts in the first quarter, and two-years ago
leapfrogged Sprint to become the number three carrier in the U.S.
T-Mobile's success hasn't stopped talk of a merger between it and Sprint. Both firms seek to become big enough to challenge Verizon and AT&T at the top of the industry food chain. The 2014 talks ended when U.S. regulators said that they would not approve a Sprint hookup with T-Mobile. Now, with a Republican administration in office, there is a chance that the FCC and FTC would look favorably at a deal. And back in February, Sprint parent SoftBank said that it would cede control to T-Mobile in order to help a deal get done.
Both companies agreed to table merger talks until the FCC auction of 600MHz spectrum came to an end. That happened last month when it was announced that
T-Mobile had won 45% of the airwaves up for bidding
. And now,
Bloomberg
is reporting that the two have started "exploring" merger talks. SoftBank Chairman Masayoshi Son and Deutsche Telekom Chief Executive Officer Tim Hoettges both told investors separately this week that they would be willing to discuss a merger. SoftBank owns 78% of Sprint, while 64% of T-Mobile is in Deutsche Telekom's hands.
Currently, T-Mobile's market capitalization (shares outstanding multiplied by the stock price) is $54.5 billion compared with Sprint's valuation at $31.94 billion. Neither side has hired financial advisors yet, so the current talks can be characterized as preliminary. In addition, both Sprint and T-Mobile could be targeted by other firms. For example, earlier this week we told you that Comcast and Charter had agreed to look at some joint ventures in the wireless industry
including the possibility of acquiring T-Mobile or Sprint
.
source:
Bloomberg