Report: Samsung paid 500 fake fans to attend Chinese press event for the launch of its new flagship phones
99+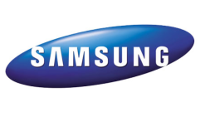 According to a report out of Shanghai, Samsung paid 500 people to pretend to be Samsung fans at a press conference held Friday in China to show off the
Samsung Galaxy S6
and
Samsung Galaxy S6 edge
. The 500 fake fans represented half of the 1000 who attended the event. According to someone who recruited "fans" for the manufacturer, Samsung was seeking people under 30 who looked like students. They were each paid the equivalent of $4.80 USD once they stuck it out at the event for at least an hour. The recruiters received the equivalent of $3.20 USD for each person they got to attend.
The phoney fans were told to tell the press that they attended the event because they were Samsung fans or because they were interested in Sammy's new phones. Yet, half of the people at the event were taking pictures of the Galaxy S6 and Galaxy S6 edge with an Apple iPhone. One attendee said that she answered an ad on WeChat, an IM app in China. She earned the equivalent of $8.14 USD for staying more than 15 minutes at the media event. Every hired person had to post their picture, name and phone number on WeChat. They also had to "like" the Samsung Galaxy Baidu page.
Samsung might feel pressured to rebuild its market share in the country. The iPhone earned a market share of 27.6% in China between December and February, according to Kantar Worldpanel. The most popular phones in China during that time period were the
Apple iPhone 6
(with a 10.2% market share) followed by the
Xiaomi Redmi
and the
Apple iPhone 6 Plus
.
Thanks for the tip!
source:
WantChinaTimes