Report: Qualcomm to release octa-core version of Snapdragon 820 during the first half of next year
39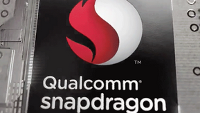 Ever since the Snapdragon 810 chipset was released by Qualcomm, the chip was dogged by reports that it overheats. Looking to distance the Snapdragon 820 from its predecessor,
Qualcomm stuffed the recently introduced chip with four home made "Kryo" cores
. While Qualcomm was shrinking the number of cores on the Snapdragon 820,
MediaTek was introducing its Helio X20 chipset,
which features a deca-core (10 cores) design.
With a public that believes
that a higher number of cores means a more powerful chip
, Qualcomm might decide to give in to public perceptions. According to sources cited by Digitimes, the company will rollout an octa-core version of the Snapdragon 820 chipset in the first half of next year. The Snapdragon 820 with the quad-core Kryo CPU is more powerful than the Snapdragon 810, and is 30% more power-efficient.
But apparently, smartphone manufacturers like Samsung, Huawei, ZTE, Sony and LG are committed to using octa-core processors in their 2016 Android phones. In a highly competitive smartphone industry, it is easier for the public to make snap buying decisions based on a simple numbers game. Eight is greater than four is the math they apply, and the majority of the public wouldn't know AnTuTu from Aunt Suzy, or Geekbench from park bench.
We do recommend taking this report with a grain of salt. And we can add that the specs for an octa-core version of the Snapdragon 820 SoC were not mentioned in the report. Since the quad-core version of the chip employs the big.LITTLE architecture (two high-powered cores handle the powerful tasks and the remaining two do the light chores), we would assume that an octa-core version would also use the same big.LITTLE design.
source:
Digitimes