Off the record: Qualcomm sees octa-core chips as meaningless marketing play, committed to fewer cores
31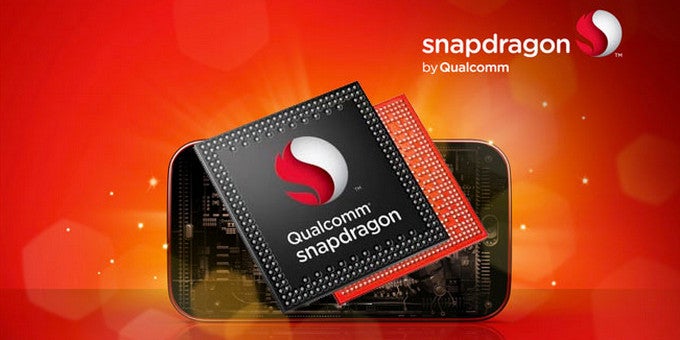 The Snapdragon 820 features a couple of Qualcomm's custom 64-bit Kryo CPU cores paired with the new Adreno 520 GPU. It uses a Hexagon 680 digital signal processor (DSP), the Spectra camera block, and sports the fast new X12 4G LTE modem.
Qualcomm says the Snapdragon brings power consumption down by about 30% when compared to the current top-chip, the Snapdragon 810, while at the same time delivering more performance in every aspect. The Kryo CPU core - the first custom 64-bit Qualcomm core - brings twice the single-threaded performance over pure Cortex A57 cores, such as the ones in the 810.
There is one particularly interesting move on Qualcomm's part with the Snapdragon 820, though: it has cut the total number of cores down from eight in the 810 to four in Snapdragon 820. The 820 comes with two performance-driven Kryo cores and another two, battery-savvy Kryo cores, arranged in a big.LITTLE configuration.
The Snapdragon 820 is more powerful and 30% more power-efficient than the 810, yet it has half the CPU cores
These are the official details that Qualcomm gave during its presentation, but what's even more interesting is unofficial talk that has reportedly taken place after the event. The gist of Qualcomm's narrative is that the company is committed to fewer, but faster cores. This is important. Why? Simple, while other chip makers like MediaTek push octa- and deca- (that's 10!) core chips as its top-performing products, Qualcomm is effectively saying that having so many cores is not the way to get the best performance out of a chip, according to SemiAccurate's Thomas Ryan who was at a Qualcomm roundtable after the event.
Paradoxically, Qualcomm also admits that it now feels - unfortunately - forced to release octa-core chips (and possible ones with even more cores) because of marketing reasons. What it boils down to is that Qualcomm feels that consumers are now fooled by the false assumption that 'the more cores, the better'.
Qualcomm is building affordable octa-core SoCs because it has to, not because it wants to
Qualcomm is convinced that core count is a nearly meaningless measure of a system chip performance, while in fact it is Stream count - the number of concurrent LTE connections a cellular modem can make - that provides a much better measure of a phone's performance, since data rates have a huge impact on user experience.




We would have loved to see Qualcomm actually bring out some numbers and stats to prove its point that an octa-core chip is often sub-par to a chip with less, but more powerful cores. Instead, the company is now somewhat sheepishly admitting that marketing has won over reason, at least when it comes to lower-end chips.