Report: Phablets to outsell small tablets in 2014
26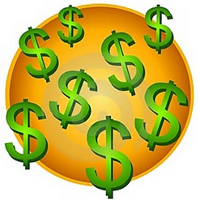 At first, the founder of Technalysis Research, Bob O'Donnell, thought that phablets "
were ridiculous,
" especially when making or taking a call. "
But over time, they grow on you
," he said. Now he forecasts that 175 million phablets will be sold globally in 2014. He says that figure will outsell the 165 million small tablets (8 inches or smaller) that he sees getting rung up next year.
O'Donnell points out that South Korea is where all the action starts for phablets. That is where 67% of all smartphones being sold have a larger than 5 inch screen, which is how he defines what a phablet is.Thus, according to the analyst, the 5.2 inch
LG G2
would be in the phablet category. Other countries leading the way with strong phablet sales include Britain, Germany, China, Taiwan, Indonesia, Brazil and Eastern Europe. While the U.S. lags behind, he says that a larger screened Apple iPhone could change that. While the current iPhones have a 4 inch glass,
Apple is said to be working on larger models including one with a 5.5 inch glass
.
This year, the phablet sector has seen plenty of competition with the
Samsung Galaxy Note 3
, the
HTC One max
and the
Nokia Lumia 1520
battling it out. Other, smaller manufacturers are also getting into the act such as OPPO which has just released the 5.8 inch
OPPO N1
.
source:
Forbes