Report: Next Apple iPhone model is an incremental update
53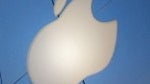 According to the upstream supply chain, components for the next Apple iPhone will start shipping by late May so that the device can be launched
before the end of the third quarter
. The sources say that the seventh generation iPhone will be an incremental update and will be a slightly enhanced version of the current
Apple iPhone 5
. That would dovetail with rumors that the
Apple iPhone 5S
will be the next model although some call for
a faster A7 processor, a fingerprint reader and an improved camera
or camera lens with a "Smart Flash" that uses white and yellow LED lights to improve color representation on the phone. There is also speculation that
a low cost model made of plastic will be offered
so that Apple can increase its global market share.
Component makers are forecast to ride Apple's orders to 30% growth sequentially in Q2. Foxconn Electronics chairman Terry Guo previously stated his expectations that business would pick up in April and May, which would be the time that components would be arriving to be assembled into the iconic smartphone. The sources said that if all components arrive without a hitch, in 1 to 2 weeks after the components arrive, the next Apple iPhone would be ready to start being shipped to retail channels for a third quarter launch.
As with any news about the next Apple iPhone at this point in time, have that salt shaker nearby.
source:
DigiTimes