Report: NSA collected bulk records of telephone calls in 2016, despite law change
7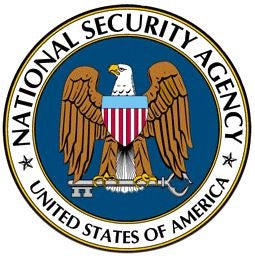 Nowadays, It is hard to neglect the conspiracy theories that occasionally emerge in the public space. And it is not just because all of those movies and books discussing Big Brother-style themes. Today, an official document brings us back to the topic. According to a report released Tuesday by the Office of the Director of National Intelligence, the National Security Agency (NSA) collected millions of phone records in 2016, despite a 2015 legislation designed by the Congress to limit the agency's ability to get bulk records of telephone calls.
The report on data collection is the first check of the law change since Congress revised the USA Freedom Act in 2015 with a legislation, which was designed to limit the NSA's phone records collections to individuals suspected of having ties with terrorism. The legislation decreed that
NSA should no longer automatically see metadata like phone numbers and the length of calls
, and carriers like Verizon, AT&T, T-Mobile and Sprint should hold on to that data, releasing it to the NSA only when the agency receives permission from the Foreign Intelligence Surveillance court, given on case-by-case basis.

Yet, even though the NSA had only obtained warrants through the court for 42 terrorism suspects, the agency collected millions of records in 2016, the report says. Indeed, since the data includes multiple calls made to the same phone numbers, the 151 million records do not represent the actual number of people who had their phone data collected. But it still seems way above those several dozens that NSA had permission for.

As Reuters points out, the reports comes when the Congress prepares to trigger again Section 702 of the Foreign Intelligence Surveillance Act - a part that allows the NSA to collect information on foreign persons located abroad. The privacy advocates, however, argue that this law can be also used to justify unauthorized surveillance of U.S. citizens. And what is your opinion?