At midnight, the NSA will no longer keep bulk records of telephone calls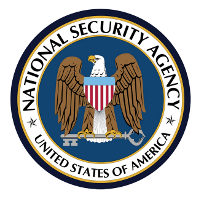 At midnight tonight, something different will happen when you make a call. The NSA won't be collecting information about it as part of the bulk telephone records it was receiving from carriers. The information that the NSA will no longer automatically see, includes metadata like phone numbers and the length of calls.
From now on, carriers like Verizon, AT&T, T-Mobile and Sprint will hold on to that data, releasing it to the NSA only when the agency receives permission from a special court. The court will give out that permission on a case-by-case basis. And the government will have to keep a record of how often it asks for this data from U.S. carriers. The agency is asking for permission to keep the data it has already collected through February 29th, 2016, so that it can make sure that its new plans are working.
The USA Freedom Act was signed six months ago, and that law called for the NSA to stop collecting the bulk phone data. It also has been 30 months since
whistle-blower Edward Snowden made the NSA's surveillance programs public
. The you-know-what hit the fan when a top secret court order demanded that Verizon produce bulk call logs to the NSA.



"(The new system) allows national security professionals to retain the capabilities necessary to continue protecting the country, while strengthening the civil liberties protections that the American people cherish."-James R. Clapper, The Office of the Director of National Intelligence


The recent terror attacks in Paris have turned the NSA's phone surveillance powers into a political football. Certain Republican presidential candidates like Donald Trump, Marco Rubio and Chris Christie are among those who would like to see the agency regain its powers to collect bulk data on calls.

source: WSJ