Report: LG V30 might not feature secondary display, concept could be replicated on new OLED screen
18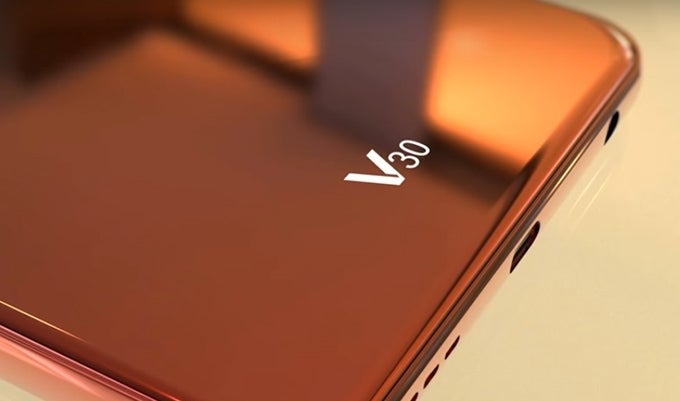 LG V30 concept image
With the LG G6, LG made a statement. It no longer wants to be the smartphone industry's Gyro Gearloose, pushing bold innovation that no one outside its focus groups asked for. LG cleaned house, stripped away all the complexity, and introduced one of 2017's most understated – and all-around pleasant – premium phones. It was a solid strategy, even though displays of clever engineering, such as the LG G5's removable battery, will be missed by those able to appreciate them.
According to a "trusted source" as cited by the ever diligent XDA Developers, the same revision awaits the LG V30 – a premium smartphone, primed as an alternative to the Samsung Galaxy Note 8 and, reportedly, scheduled for a late August announcement.
LG's "V" series is notable for the presence of a small secondary display, placed just above the primary screen. Its purpose is to provide quick shortcuts, summarize notifications, and show a signature text for a bit of extra swag.
The secondary screen is only "formally" going away
The secondary display was a refreshing experiment that certainly stood out in the ocean of lookalike phones, but it didn't catch on with consumers and mobile vendors. Thus, it makes sense that LG might abolish it in the V30, as XDA's source claims. However, this won't necessarily be the end to the idea of conveniently pulling certain shortcuts and notifications to a designated space above the main display.
Rather than going through the trouble of running two separate displays, LG might – for the first time in recent history – introduce an OLED display on a high profile phone, likely in the same 18:9 screen ratio as the
LG G6
. With a tall panel like this, it won't be a problem to basically "paste" the LG V20's secondary display above the rest of the content shown on screen – with the option of users disabling it if they want.
Moreover, thanks to OLED displays' ability to have each individual pixel controlled, it won't be a problem for this stretch of the screen to remain in an always-on state, while the rest of the display "sleeps" as not to waste battery life.
Mind you, while the source is certain about LG removing the secondary panel and switching to OLED, the rest is speculative information that may or may not pan out. In any case, are you going to miss the second screen? Do you think LG should go back to its wayward and unorthodox smartphone design style? Let us know what you think in the comments section below!
ALSO READ