Report: Google was ready to pay $30 billion for Snapchat last year
8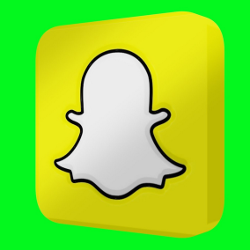 In November 2013,
Snapchat reportedly turned down a purchase offer from Google for $4 billion
. That same month and year,
Snapchat turned down a deal from Facebook for $3 billion
. Snap (Snapchat's parent company)
was eventually valued at more than $24 billion
after going public. The bottom line was that by staying patient, Snapchat was eventually able to give its investors a better opportunity. So now out comes a rumor that states Google was willing to pay as much as $30 billion last year for Snapchat.
The talk between Google and Snapchat was alleged to have taken place just before the Series F round of private funding that was scheduled to take place last May. That round valued the company at $20 billion. Snapchat's parent company Snap is now valued at $14 billion after a stinging decline in the price of its shares. As far as the rumors about Google once planning a $30 billion bid for Snapchat is concerned, the search giant will not comment and Snap calls the rumor "false."
Snap is now considered a popular messaging app for the teen set. Originally known for its self-disappearing messages that would automatically disappear after 10-seconds, Snapchat eliminated that feature and added new ones like Lenses and Filters. The former allows you to turn into a motorcycle cop with shades and a goatee, or a monster-like bunny rabbit among other possibilities. And Snap Map allows you to follow your friends on a real time map so that you can see where they are, and what they are doing.
source:
BusinessInsider