Report: Apple looking for new CEO
69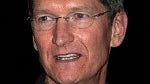 According to Wall Street sources, Apple is looking for a replacement for CEO Tim Cook. The executive has seen stockholders and mutual funds vote with their feet and the stock has dropped from a peak of $705 last September, to a current price of $390. And with a big earnings report scheduled for Tuesday, the numbers Apple reports could give us an idea of what the Board of Directors is thinking. Despite the drop in the stock, of the 37 analysts from major brokerage houses that follow Apple, none has
downgraded
the stock to a sell. Of those 37 analysts, 25 still list it as a strong buy while 6 more rate the stock a moderate buy. Another half dozen have a hold rating on Apple. This is how Wall Street works and shows you the problems inherent with fundamental analysis. By the time Wall Street does issue a sell on the stock, it will probably be a good time to buy it.
What analysts don't understand is that a stock price has nothing to do with earnings or growth. Take Scott Kessler, analyst at S&P IQ. Kessler is one of the pencil pushers still calling Apple a strong buy. "
We expect Apple's growth to exceed that of many of its peers
," says Kessler, "
we see the stock as a compelling value
." He sees good sales of both the Apple iPhone and Apple iPad through 2015 despite the economy and competition. The analyst also expects to see Apple shrink its cash hoard. Apple's current dividend could be raised or the money could be used to buy back shares.
But Kessler does expect revenue growth this year to fall
sharply
, from last year's 45% to 14% this year. The reduction in top line growth could be what the stock decline has been signaling. Kessler expects flat profits of $44.29 a share for 2013 vs. $44.15 last year. With big funds like Fidelity and Invesco selling stock, in this case you just might blame the Cook.
source:
Forbes